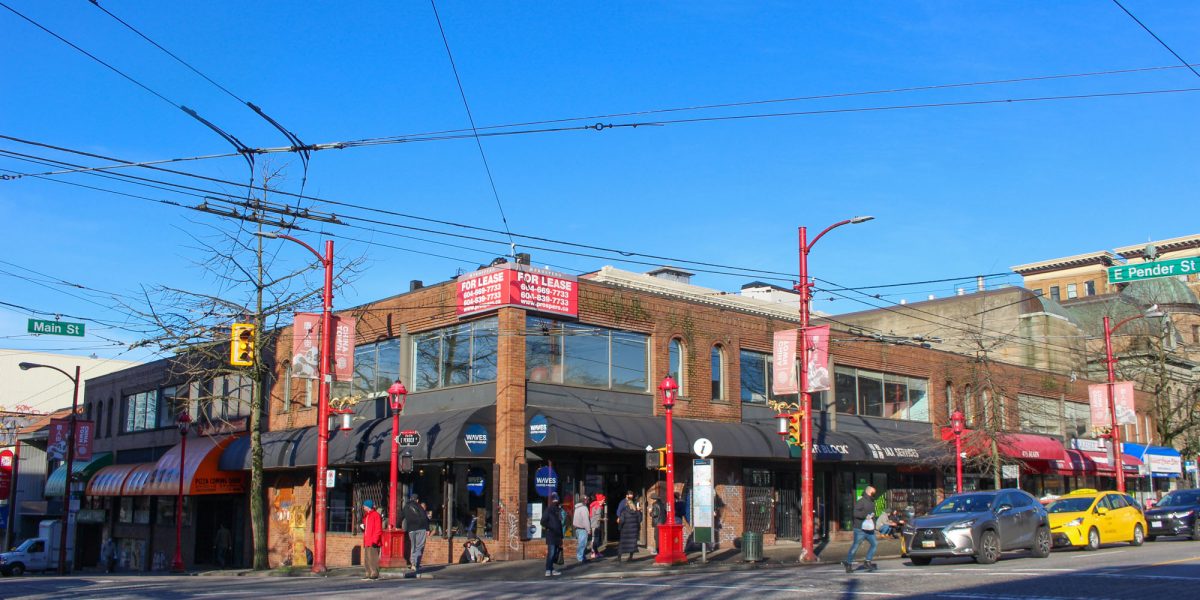 Available
Commercial
Main and Pender
Vancouver
This building is located in the heart of Chinatown near the busy corner of Main and East Pender streets. The building offers elevator access and secure covered parking. Major anchor tenants include Dollar Tree Store and Waves Coffee.
Address
475 Main St
Vancouver, BC V6A 2T7
Google Map
Current Availability
Type
Unit
Floor
Available
Area
For up-to-date availability, please call or email the direct contact (listed above).