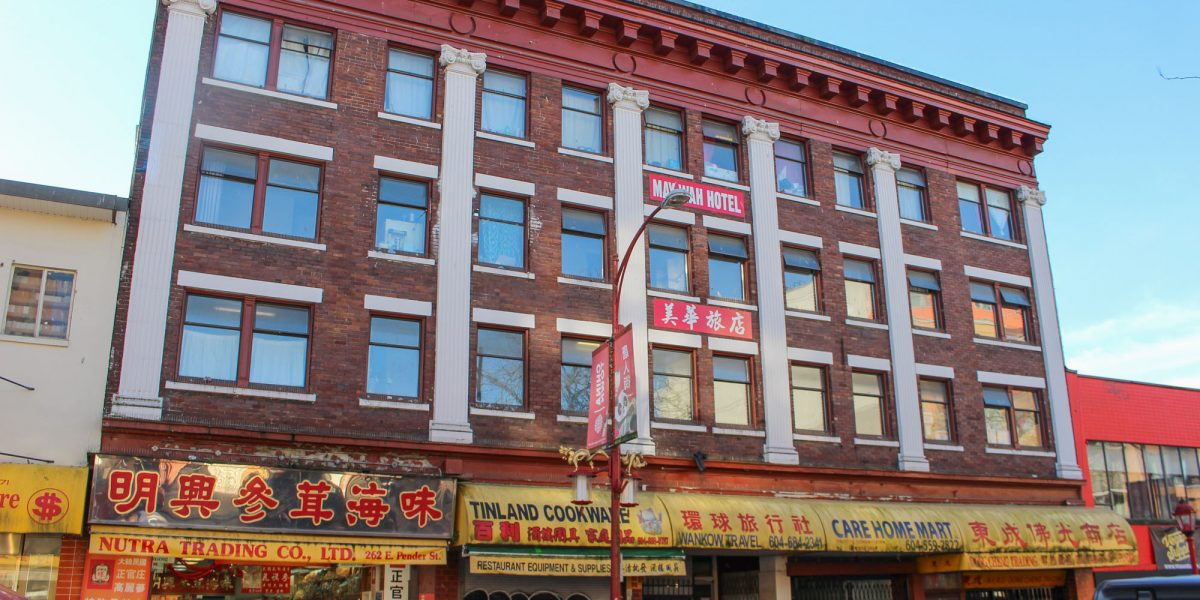 Available
Commercial
May Wah Hotel
Vancouver
The charming May Wah Hotel sits on East Pender Street along a popular restaurant/retail corridor in a historic Chinatown. The building is just one block east of Main Street with retail units on the ground floor.
Address
254 E Pender St
Vancouver, BC V6A 1T7
Google Map
Current Availability
Type
Unit
Floor
Available
Area
For up-to-date availability, please call or email the direct contact (listed above).