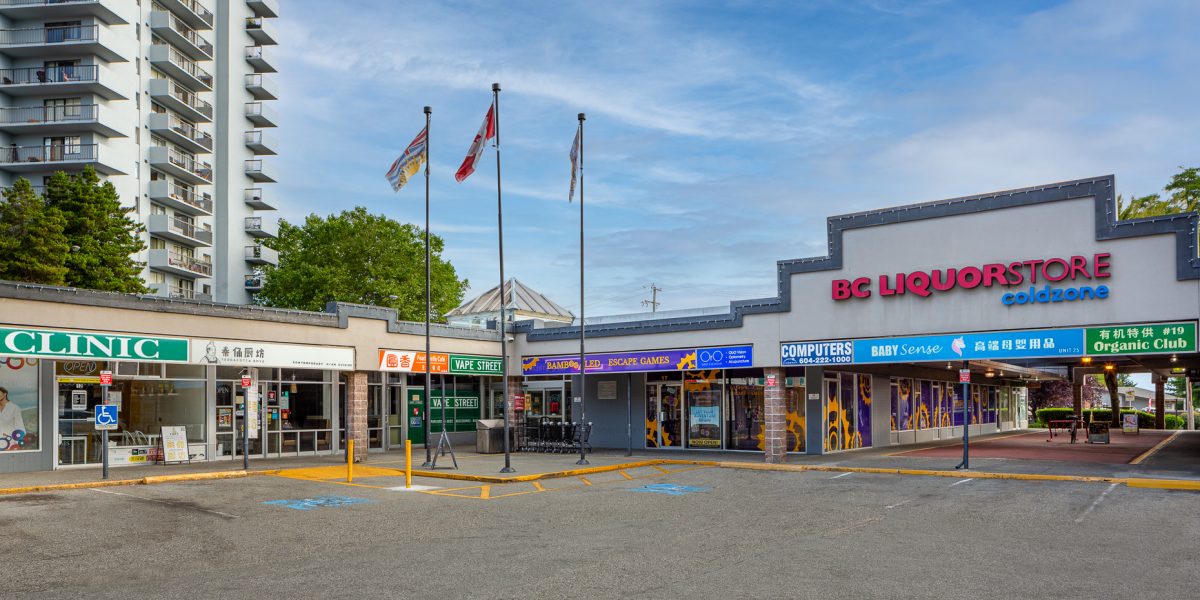 Available
Commercial
Old Orchard Shopping Centre
Burnaby
The property is ideally located in the Metrotown Downtown Core. It is located in one of the busiest areas of Metro Vancouver on the corner of Kingsway and Willingdon Avenue. Kingsway is a four lane thoroughfare connecting Vancouver to New Westminster. There are a large number of high rises in the immediate area with more being built in the coming years. The property has been improved with an open community shopping centre consisting of a number of shops arranged around the perimeter with parking in the middle. The major tenants are: B.C. Liquor Store & Shoppers Drug Mart. Save-On-Foods is also located adjacent to this mall.
View Website
Address
4429 Kingsway
Burnaby, BC V5H 2A1
Google Map
Current Availability
Type
Unit
Floor
Available
Area
For up-to-date availability, please call or email the direct contact (listed above).