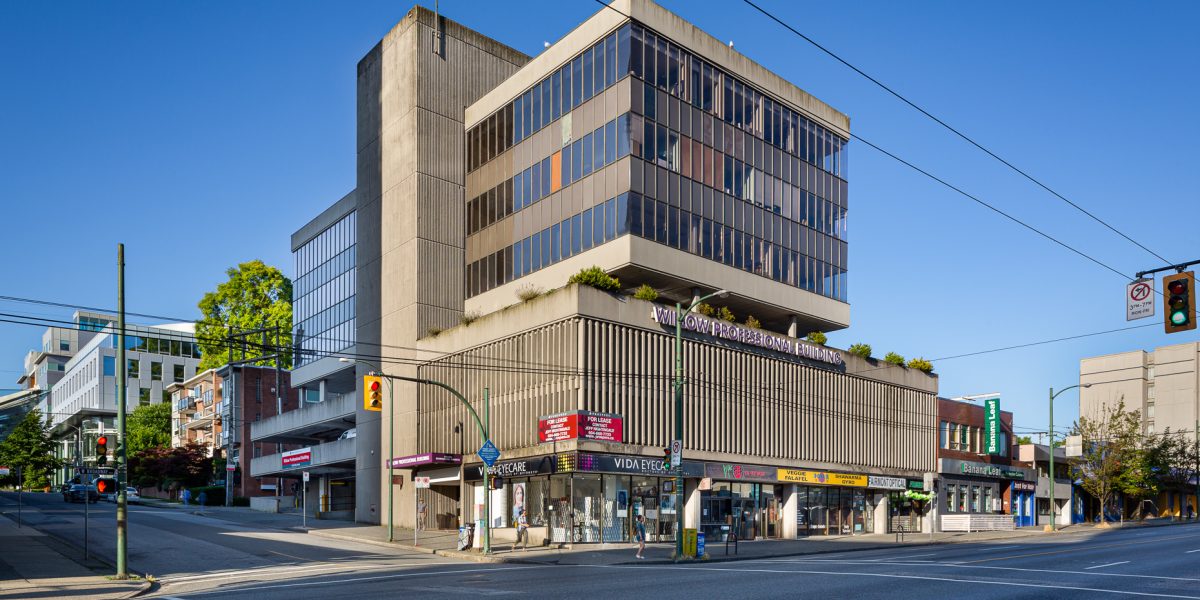 Available
Commercial
Willow Professional Building
Vancouver
The Willow Professional Building is located at the corner of West Broadway and Willow Street, one block north of Vancouver General Hospital. The building is easily accessed via the several bus routes running along Broadway, as well as Canada Line, which stops at the Broadway-City Hall SkyTrain Station three blocks to the east on Cambie Street. The area is home to banks, hotels and restaurants along Broadway and multiple-family residential developments north and south of the busy corridor.
Address
812 West Broadway
Vancouver, BC V5Z 1J8
Google Map
Current Availability
Type
Unit
Floor
Available
Area
For up-to-date availability, please call or email the direct contact (listed above).